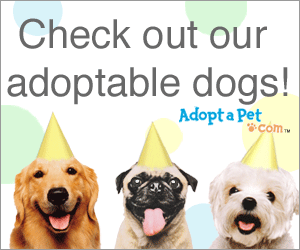 For a current list of adoptable pets on the East Coast, please visit our pet list here, or click the picture above.
Adoptable Pet of the Week
 Introducing our Pet of the Week…Lyric!!! Lyric is a 10 week old Border Collie mix who is the sweetest girl.  She is a happy, playful, puppy who can't wait to find her perfect family.  She is good with other dogs, cats, and is doing well with potty training.  She would be great for an active family or family with kids.  If you are interested in making Lyric a part of your family, please fill out an application as soon as possible! 
**If you are interested in fostering and/or adopting her, please go to our website, Friendswithfourpaws.org, to fill out an application and email it to friendswithfourpaws@yahoo.com.**